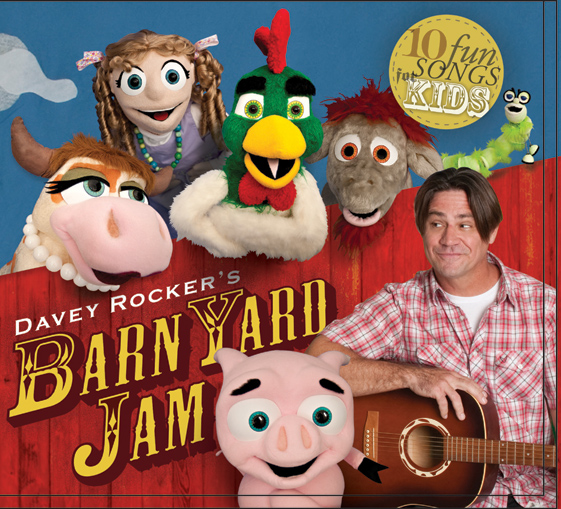 Purchase 1 CD for only $10.00 or
Purchase 4 CDs for $40.00
and get one FREE!
Please note FREE CD in the "special instructions" form at checkout
For over a decade I thought that it would be so much fun to write and record a children's record.
Music has always been a part of who I am and what I do from playing gigs, to producing and engineering in various studios.
Now a father of three, I have a great audience and also great inspiration to write.
In November of 2007 I set out to write what is now "Davey Rocker's Barnyard Jam". With the help of some great friends and musicians the CD was completed in December 2008.
What a blast this has been. I think when you hear these songs you will be able to tell this project was a complete joy to write and produce.
If you are interested in purchasing the "Barnyard Jam" CD, you can do so by clicking on the
Buy Now button.
Thank you for your support!
Please come back and see us soon!

Davey Rocker